All-round promotion, gathering targeted audience of the industry:
◆ It is planned to promote and popularize in many medias and exhibitions, and advertise and report in well-known professional magazine, broadcasting station, international internet and newspapers at home and abroad to launch and promote the exhib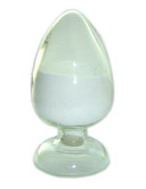 ition all-round.
◆ Print Invitation letter and admission tickets to invite domestic and foreign users, agents, distributors and relevant organs by sponsoring, assisting and undertaking units to discuss, order and visit.
◆ Send invitation for visiting to foreign buyers through embassy in China and representatives of chamber of commerce and organize the representatives of group participants together with foreign peers.
◆ Organize main principals of purchasing departments of domestic and foreign government, institutes and enterprises as well as relevant industry departments to purchase and look around in the conference; organize industry association, chamber of commerce, purchasers nationwide to visit.
Other matters:
◆ Transportation of exhibit, accommodation of representatives and other matters will be subject to the exhibition brochure;
◆ We pay most attention to actual benefits of your enterprise obtained from par

ticipating the exhibition and make many efforts for this, so we suggest you to participate in the carefully organized exhibition of the industry, which will upgrade the position of your enterprise in the industry and link you with domestic big markets.
Dominated by display, trade, business invitation, project matchmaking, the international professional exhibition adopts completely new mode of exhibition to create the largest trade opportunity for participants.