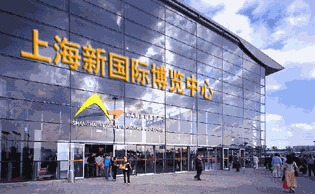 The Shanghai New International Expo Center (SNIEC) is China's leading expo center, boasting state-of-the-art facilities. Situated in Shanghai's Pudong district, the heart of Chinese business, SNIEC has attracted worldwide attention since its opening in November, 2001. Featuring a prime, easily accessible location, a pillar-free, single story structure and a wide array of expert on-site services, SNIEC has been experiencing rapid growth. It now hosts more than 60 world-class exhibitions each year and this number is set to grow in the future.
Currently, SNIEC has 11 exhibition halls with 126500 square meters of indoor exhibition space and 100000 square meters of outdoor exhibition space.
SNIEC is strategically located in Pudong's key economic development zone.There is a public traffic interchange for bus and metro, named"Longyang Road Station",located at Longyan Road. It takes about 10 min to walk from the station to fairground.
Parking

Pavilion in the east and the west side of the large parking area, a total of 1,500 parking spaces, so that the parking is very convenient.
Bus

During the exhibition, the organizers will arrange for air-conditioned buses to and from the exhibition hall in the parking lot with the Longyang Road subway station; arrangements for the bus to and from the register in the hall and exhibition hall, so as not to go to your pain.