Standard booth (Specification: 3m×3m)
√ Area A: RMB 15,800/piece/exhibition period √Overseas Enterprise: USD 4,800/piece/exhibition period
√ Area B: RMB 13,800/piece/exhibition period
◆ Standard booth fees include: exhibition place, carpet, one negotiation table, two chairs, two spot lamps, lintel with Chinese-English name of company, one power socket of 220V/10A (limited for 500W).
Exhibition Space Fee (at least 36m2 on rent)
√ Area A: RMB 1,680/m2/exhibition period √ Overseas Enterprise: USD 480/m2/exhibition period
√ Area B: RMB 1,480/m2/exhibition period
◆Exhibition space has no configuration.
Configuration of standard booth:
1.Carpet, fascia board; a table, two chairs, a wastebasket, 220V power outlet and 2 fluorescents.
2.Empty space cost: exhibition venue, security and cleaning services.
◆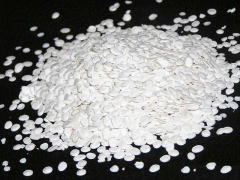 If the exhibitors choose the corner booth, 20% expenses will be charged additionally.
◆ Procedures for exhibitor: fill in the application form i.e. contract with the official seal and then mail it or fax it to the organizing committee. The full payment of the exhibition fee or 50% down payment shall be paid to the organizing committee by telegraphic transfer within 5 working days upon mailing or faxing the contract.
◆ Distribution rules of booth: "first application, first payment and first arrangement". The participating enterprises shall fax the remittance records to the organizing committee for the verification. The organizing committee will arrange the booth in accordance with the "Three First Rule". The organizing committee can identify the booth for the participating companies only after receiving the fees.
◆ In case the participating companies terminate the contract on half-way, the exhibition fee paid for our company will be treated as the penalty.
.
Journal advertising:
We will produce journal for your better publication and your client's understanding to your products as well as afterward communication. We will distribute the journal to professional visitors, industry departments, agents, venders, users, institutes and associations; you can order to advertise on the journal.
| | | | | | | | |
| --- | --- | --- | --- | --- | --- | --- | --- |
| Page | Front cover | Back Cover | inside front cover | inside back cover | Color page | Cross color page | Black advertisement only |
| USD | 8000 | 6000 | 5000 | 4000 | 2600 | 3000 | 1000 |
Pre-show advertising:
◆ invitation: 10000 pieces at least; handbag: 5000 pieces at least; permit: 10000 pieces at least
◆ exhibitor/visitor card: 10000 pieces at least, limiting to two companies.

Technical seminar、International Forum and New Product, New Technology Conference:
◆ In exhibition, company can apply to make the Technical seminar and New product and technology conference.
◆ Foreign enterprises: USD2000/conference/60 minutes
◆ (Note: Less than one conference is calculated as one. Please fill it in application form. Offer place, large-screen, audible indicator, Microphone, drinking water and so on)
◆ In the exhibition, organizing unit will invite authorities of government departments concerned, home and abroad relevant industry association and senior experts and scholars to attend the forum and deliver speech.
◆ The high specification technical exchanges will draw on numerous professionals, providing an irreplaceable opportunity for the world's advanced technology and the exchange of experience.(Please contact China Flame Retardant Society Exhibition Office about the Forum supporting details. We will notice the details about Conference, Seminar content and Speaker on the Flame-retarding website.)