◆ Flame Retardants: halogen-free flame retardant, Phosphorus flame retardant , Brominated flame retardants, Nitrogen-based flame retardants , Chlorinated flame retardants , Inorganic flame retardants , Magnesium hydroxide , Aluminum hydroxide flame retardant , Green flame , Nm-retardant, Fire-retardant materials, Retardant powder equipment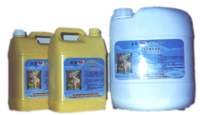 .
◆ Flame-retardant textiles: Retardant clothing, flame retardant fabric, flame retardant new textile materials, Retardant curtains , Flame-retardant fiber, Basaltic rock fiber, Aramid fibers, carbon fibers, flame-retardant decorative materials, flame-retardant non-woven fabrics, flame-retardant mattress, flame-retardant yarn, flame-retardant rug/blanket, and related Flame-retardant textiles.
◆ Flame-retardant materials: Flame-retardant engineering plastics, Retardant modified plastics, Retardant resin, Flame retardant masterbatch, Retardant composite materials, Retardant elastomer, Retardant thin film, Retardant foam, Retardant automotive interior materials, Fire retardant materials, Fire-resistant coating, Retardant specialty paper, Retardant MDF, Retardant wood, Retardant doors and windows, Flame-retardant polyurethane foam / foam, Flame detection equipment, New flame retardant materials and related auxiliary materials.